Volunteers and interns play a key role in helping MySahana achieve its mission of reducing mental health stigma in the South Asian community. We value our volunteers and couldn't do much without them. Volunteers and interns throughout the San Francisco Bay Area are involved in many facets of the organization's operations. We invite you to join us!
Diverse backgrounds, same passion
MySahana volunteers and interns come from a variety of ages and backgrounds, such as psychology, law, engineering as well as marketing, political science, and HR. Despite these vast differences, MySahana volunteers have one thing in common: a strong passion to reach the South Asian community and spread awareness about mental health issues.
Many ways to help the community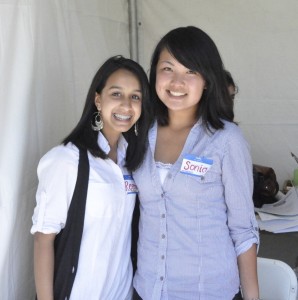 All MySahana volunteers have the opportunity to spread awareness to the South Asian community. MySahana volunteers do a variety of projects that provide a much needed service to the community:
Organize workshops, seminars or lectures
Create content for MySahana's brochures & educational materials
Provide referral services to via phone and email
Run support groups
Plan and manage fundraisers
and much more!
MySahana volunteers work at least 3 hours per week from our Fremont office.
Event Volunteer
Don't have that much time to commit? Consider being an event volunteer. MySahana is always looking for passionate members of the community to help out on the day of events! Sign up here and we will contact you before our next big event!
Get even more involved
If you want to really see how a nonprofit is run, become a MySahana intern. Interns work closely with the Executive Director in a fast paced environment to maintain proper operations of the organization. Their role involves a wide variety of responsibilities that keep interns on their feet. Examples of past and current projects of interns include:
Managing MySahana's social media accounts
Obtaining monetary and in-kind donations from local businesses
Developing MySahana's merchandise
Working with our web developer to improve website functioning
Interns must have at least a high school diploma and commit 10-15 hours per week to the organization form our Fremont office.
Share your expertise
MySahana is also looking for a photographer who can attend our events. In addition, we are looking for people who are interested in using their expertise in related fields (e.g. psychology, psychiatry, social work, medicine, etc.) to serve on the Board of Directors.
Board of Directors attend bi-monthly board meetings, advise the organization from the perspective of their professional experience, help the organization gain exposure in the Board Members' respective professional fields and assist with fundraising.
To apply as a Board of Director, please complete the application and submit a resume. Strong applicants will be called for an interview.
Here's how to become a volunteer or intern:
1) Read over the volunteer or intern descriptions and responsibilities
2) Email the volunteer committee with a cover letter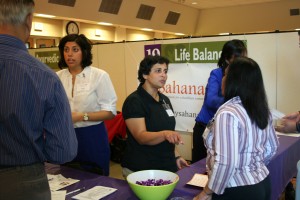 , resume and 2 professional references.
3) Schedule an interview.
4)Start making a difference!
Please join us!

MySahana needs volunteers throughout the year. As we enter our 2nd year, we have set our goals higher than ever before. And we need YOU to help us reach them and make a difference in the world!
Related Articles: