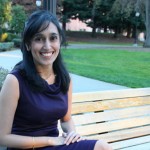 Parijat Deshpande is the Founder and Executive Director of MySahana. The idea of founding MySahana was one that formed slowly in her mind over the course of a couple of years. During her graduate training in Clinical Psychology, Parijat developed a strong liking for cross-cultural psychology. Specifically, she was interested in working with the South Asian population and during her pre- and post-masters internships she had the honor of working with several South Asian clients.
However, it became clear to her very quickly that the theories and practices that are the foundation of mental health care are not necessarily applicable to South Asian culture and values. She took this opportunity to update the Western-based clinical interventions and made them culturally-sensitive while working with South Asian clients. What she saw was a significant improvement in clients' symptoms and more openness from the clients to work on ares of concern.
Additionally, she also realized that not only was there little information about South Asians available to practicing clinicians, but there was an abundance of misinformation about emotional health within the South Asian community.
She seized this opportunity to connect the South Asian world and the mental health world. Thus, MySahana was born.
Using her background as a South Asian as well as her training in clinical psychology, she founded MySahana in 2010 to provide culturally-sensitive and culturally-relevant information to South Asians and clinical service providers. Her vision for MySahana are to build awareness about mental health issues as they pertain to the South Asian community thereby removing the stigma that is strongly prevalent within the community. Through MySahana she hopes to take a preventative approach to mental health care by normalizing emotional issues that are common to South Asians. She believes the more informed South Asians are about their overall health, the more proactive they will be to find resources to help them live a healthier life.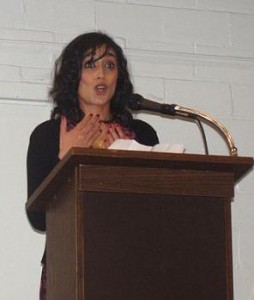 Parijat is also a private consultant and public speaker. To schedule a private consultation or speaking engagement, please visit her website.

Speaker Sheet
Related Articles: